Yes, you do. Indoor air quality is just as vital as outdoor air quality. Poor indoor air quality leads to an array of ailments and allergies.
An air cleaner can help you eliminate a significant amount of air contaminants around your home, allowing to breathe better quality here.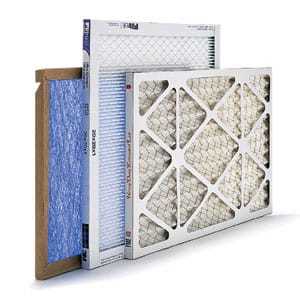 Reduces the Risk of Contracting Airborne Diseases
Kids and expectant mothers are vulnerable to atmospheric air pollutants. Preventing early exposure to these pollutants is essential to keeping them in peak health condition. Moreover, researchers believe that a disease is an ongoing process that may start developing from the earliest stage and evolve with time. An air cleaner will afford your loved ones better quality air, helping them remain healthy.
Helps Control Allergens
Allergens are atmospheric components that trigger allergies in individuals. Different people have different allergies which are triggered by a wide array of allergens. For example, some allergies are triggered by dust, others by pet fur or pollen grains. Studies show that a significant percentage of the country's populace suffer allergies triggered by components in their immediate environment. An air cleaner eliminates these allergens, greatly the onset of various allergies.
Achieve a More Comfortable Living Space
It's often said, east to west, home is best. As such, it is vital to keep your living space safe and comfortable for you and your loved ones. Factors such as dampness and unwanted odors undermine your home's comfort. However, with an air cleaner, you can get rid of such odors and achieve a more pleasant space for your family.
Prevents the Spread of Mold
Areas with more moisture often have more mold. Mold is a fungus that features spores that fly through the air and stick on appliances and objects. These spores can easily trigger allergies in kids and adults. An air cleaner will trap these spores in the filter preventing them from spreading further in your house.
Air quality should be a vital concern for every homeowner. Poor indoor air quality is not only hazardous but also undermines the comfort of your living space.
Call Us for Air Conditioning & Heating Services
At Evans Mechanical, we are a full-service HVAC company serving Humboldt County. Having been in the industry for over 30 years, you can trust us to afford you the best HVAC services in Humboldt County. Contact us today for more information about improving your indoor air quality and why you need an air cleaner.