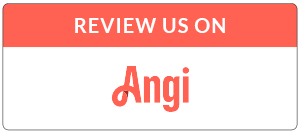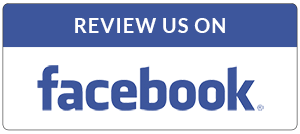 Dear Tim,
This is my second thank-you note in 3 months, and it is well warranted. The more time elapses from the installation of my electronic filter and the repair of my heat ducting in March of this year, the happier I am!
My delight is growing by the day because I realize how much better my health is now that the air is not polluted by particles from the insulation and dust in the attic.
Usually in the Spring time, I have some allergy problems. This is the first year since moving to Humdoldt County, that I have not been bothered in the slightest. I can't believe what a wonderful difference it makes to have the filter system in place, and the ducts sealed. I thank you, and my lungs thank you!!!
Last Fall, I was told by my doctor, a local allergy specialist, that I would have to be on a steroid inhaler the rest of my life. Thank goodness I listened to my neighbor who told me about your electronic filter and duct repair work. I have not had to have any medicines since the installation, and the inhaler is put away in the drawer.
Thanks for making my home safer and more livable for me. The improvement in air quality was immediate and very noticeable. Until you fixed the problem, I was considering moving out of the county.
I wish everyone who is having any kind of breathing, asthma, or allergy problems could have your service. If you have new customers who are considering the purchase, do not hesitate to have them call me for inquiries on my experience with the electronic filter and your company.
Once again, thank you for the impeccability and the high level of integrity in the work you do, and the service you provide. I was so impressed when you personally delivered some room heaters for me, last winter, while we were waiting for a part to arrive, so that I would not be uncomfortable in the interim. You and your men are to be commended for above-average care of the customer.
A completely satisfied customer,
Very gratefully yours,
Glenda Hesseltine
---
Dear Mr. Evans,
After my water heater died, your company was the only one who could come out the day I called. Your employees were friendly and professional, and the installation of the new water heater was speedy and high-quality.
I was impressed by your guarantee to refund the full price if I was not totally satisfied. When I changed my mind about the type of water heater I wanted, you cheerfully refunded my money, and installed another heater with no questions asked.
It's obvious that your goal is excellent customer service. Thank you very much.
Sincerely,
Greg Bierbaum
---
Dear Evans Mechanical,
I wish to thank you so much for your prompt help in fixing my furnace. The
company that installed the furnace doesn't do repairs and the company the
recommended couldn't come out unitl Monday. You came out that day, ordered
the part and had the heater fixed by Friday, incidentally the day the weather
turned cold. So thank you again for such great service, and I will certainly call
you again if ever the need arises.
Sincerely,
Laura Schlichting
---
Dear. Mr Evans:
I would like to congratulate you for the very pleasant experience I
had during the purchase and installation of the April Air cleaner and
Second wind ultra violet light.
I visited your office, came to the door and noticed that the "closed"
sign was displayed. Despite being closed, Matt came out invited
me in and offered to help answer any questions I had. He very
professionally explained some of the benefits of the air filtration
system and gave me literature to study. I returned and made an
appointment to have Matt come to my house to give me an estimate.
I decided to purchase the equipment and made an appointment
to have it installed. Jimmy showed up at the house on time and
proceeded to explain what would be involved in the installation. He
was pleasant, professional, neat and very efficient.
Mr Evans, you are to be congratulated on the manner that your
employees meet, greet and serve your customers. This kind of
service, unfortunately, is rare in the community.
Again, thank you for a very pleasant experience.
Sincerely,
Jim Shryne
---
Tim and Crew
Thanks for going out of your way!
Wow. What a great experience having Evans Mechanical put in our new heater.
Everyone was professional, courteous, and hard working. Thanks to all for a job
well done!
Joan and Mike Williams
---
Dear Tim,
This is a short note to express our satisfaction with you, your service and your
staff.
From the office staff to the on the job personnel, all displayed professionalism
and courtesy.
The job was done in a neat and timely manner, and the "above and beyond
attitude," shown to us was appreciated.
We would not hesitate to recommend your company to others!
Thank you,
Sal and Gloria Cira
---
To Everyone at Evans Mechanical,
We just wanted to thank the entire staff for all the great service, when we bought our
new furnace. Everything is working beautifully, and we are very comfortable now. It's
nice to see your PG&E bill go down too. From start to finish, thanks for an excellent job.
Gail & Tori Sahlman
---
Dear Tim,
My family and I cannot thank you enough for installing the new heating system
in our house. I am happy to report that my kids are now in good health with no
signs of respiratory illness.
From a week after we moved into the "new" house my two year old son became
sick with respiratory problems. He had never experienced any breathing
problems before we moved. He went from being a very healthy child to a child
with serious respiratory issues complete with a nebulizer, emergency room visits,
prednisone medication and threatened inhaled steroids on a daily basis.
Five days after our second child came home from the hospital from his birth,
he was admitted to the hospital with a life-threatening respiratory condition
called "RSV". He spent eight days in the hospital on oxygen and was sent home
after that with oxygen and an oxygen monitor.
We purchased a home oxygen monitor for both kids as the respiratory problems
became the common result of any cold the kids would catch. It seemed the
problems were always worse at night (when the heater was spewing filth)! Little
did we know, it was our efforts to keep the kids warm and cozy that was really
making them sick. I cannot believe it took us six sick months to figure this out.
I really believe that the new furnace with the UV filter and April Aire cleaner
complete with new hard pipe metal ducting is the key to our whole family finally
being healthy.
Finally, thanks to you and Evans Mechanical for doing such a great, professional
job. Your staff was well trained and the job was complete within 36 hours from
when it was started. Thanks to all of your hard work, we can breath easy again!
Sincerely,
Michael R. Cline
---
Dear Tim,
I am really happy with my heater. Its just like you said so quiet. You and your
staff were very courteous and professional. I will be happy to recommend your
company to my acquaintances.
Sincerely,
Jean Lapietra
---
Tim,
Just a note of many thanks for a good job your guys did. On Saturday I called
about a gas leak the I could smell for quite some time. Jim contacted me and
said he would contact me after doing a job in Garberville. Jim arrived, found the
leak and proceeded to repair it.
After a while Matt Bray, came to help out. Both of these guys were above and
beyond in doing the job to ensure the gas leak was fixed right and that my safety
and house was secure. Thanks again you people are the greatest!
Stan Stamps
---
Evans Mechanical,
We are so pleased with the recent job your company did for us. We had to have our 23+year old furnace replaced. Your company had replaced our water heater some years ago and we were happy with that job, so we called you to give us an estimate. How glad we are that we did. When Matt came to do the estimate, he explained things about our system and gave us advice about the probable condition of the duct work. And as it turned out, his advice was spot on. We had no idea that our old system was running up our electric bill because of a 500 watt fan that ran pretty much constantly, even though we rarely used the heater anymore because our utility bills had gotten so high.. We didn't know that the plastic covered duct work in the attic had probably degraded with time and was letting our heat out into the attic where it did us no good. We didn't have a clue that the dirt we saw on the insulation covering the ductwork in the garage was due to the system leaking air. Matt gave us advice about the new system and what it would do and although the cost was higher than we had thought it may be, we could see from his presentation that we needed to upgrade to the premium system.
We are satisfied that the new system is all that it was presented to be and we have a new understanding of how it all works now because you took the time to walk us through it all.
When we gave the go ahead for the project, it was just one week before they came to do the job. From the moment the crew arrived, we knew we were dealing with professionals. It took only two and a half days to do the entire project and there was literally no disruption while it was going on and no clean up left for us to deal with when they left. Even the owner of the company came and talked with us here. Needless to say we are very happy with the project. There was a minor problem with the air cleaner that came up over the weekend after the job was finished, but Matt came back and fixed it right away. We are enjoying having steady heat again for the first time in years. Thank you Evans Mechanical for a job well done. You will have our business for every job that may arise.
Dennis and Aileen Berry
---
Evans Mechanical,
Thank you so much for responding so quickly to our need of a new wall heater. Jim Nunes came late Friday evening to check it out and found it a fire hazard – thank goodness – (before it could cause one). Then Mario & Rick came Saturday and were so pleasant & worked so hard to put in the new one. Difficulty in doing this caused another fellow to arrive to help! Even when Mario had to go to the attic to replace a wire they all remained professional and pleasant! They all worked to get us heat during this cold snap. We truly appreciate all of these guys!
(Apologies to Jim for being a pest Saturday morning) Thank him for getting me in touch with Joe. Also, thanks to the gal in the office for keeping me updated on the guys time of arrival!
Sincerely,
Lael & Steve Morss
PS
They left everything so clean!!!
Thank you Evans Mechanical…
Leo & Mary Hills
McKinleyville, CA