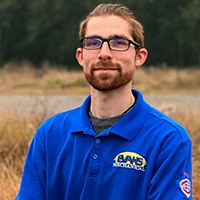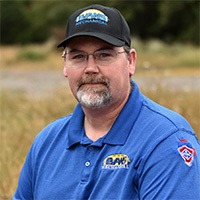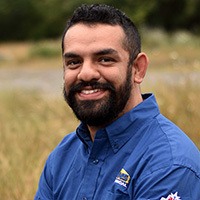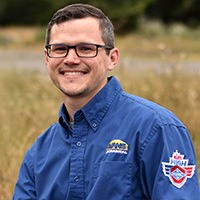 At Evans Mechanical, our focus is residential HVAC and water heating. Our services are designed around essential systems specific to homes in Eureka, CA and surrounding areas. Our technicians are NATE-certified, factory-authorized, and trained in proper industry protocols to optimize the comfort, efficiency, health, and safety of the living space. Whether we handle heating, cooling, air quality, or water heating installation, replacement, repairs, or maintenance, we stand behind our results 100%.
HVAC is our specialty at Evans Mechanical, and we believe in performing it with excellence. This excellence extends to our customer service, our work, our equipment, and our guarantee. We employ the best technicians in order to maintain a high level of service for you our valued customer. Our HVAC technicians are ready to serve you and make your home more comfortable.
The average home spends about $1,900 annually on energy bills. Heating and cooling accounts for as much as half of a home's energy use. The EPA provides important recommendations for energy-efficient equipment, including proper sizing, quality installation and maintenance, and other home improvement considerations to help you get the most out of the heating and cooling products you purchase, save energy, and save as much as 20% annually on your total energy costs.
Let us ensure the best from your investment in temperature control and water heating by way of exceptional products and skilled and conscientious service. As a Bryant Factory Authorized Dealer, we draw from an innovative lineup of air conditioners, furnaces, hybrid heating systems, heat pumps, ductless mini-splits, and more, featuring advanced technology for intuitive adjustment, reduced environmental impact, and unprecedented efficiency. Our qualified professionals adhere to EPA recommendations for proper sizing and quality of installation.
Regular and thorough care of HVAC and water heating equipment is the key to ensuring peak and long-term operation. Our Gold Membership maintenance program is designed to provide convenience, quick turnaround, and worthwhile benefits. For repairs of any make or model, rest assured our team is well-versed, prepared with specialized tools, stocked with a wide inventory of replacement parts, and determined to earn your total satisfaction. Evans Mechanical is your Enjoyable, Excellent, Efficient choice for exceptional service across Eureka, Myrtletown, Cutten, Bayview, Arcata, Fortuna & Mckinleyville, CA.