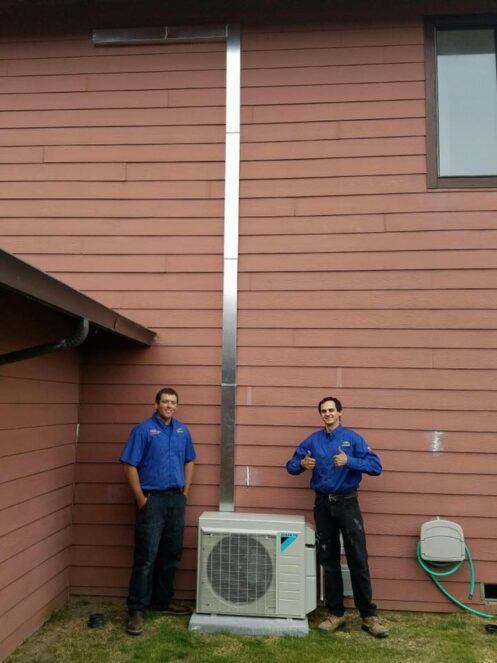 Maintaining the air conditioner in your Eureka, CA home isn't a one-man job. However, there are several tasks that you can and should take care of, and there are also things that only a licensed professional can handle.
The Dangers of Performing AC Maintenance on Your Own
Air conditioners are complex, multi-unit systems. When homeowners attempt to maintain ACs by themselves, they run the risk of overlooking essential tasks at the outside condenser/compressor unit and the indoor evaporator/air handler.
Moreover, even simply touching certain AC parts when lacking the right training and certifications can instantly void any coverage that protects this equipment. For instance, the covers on AC blower motors and fans should never be opened by homeowners. Tampering with these and other moving parts is strictly forbidden by AC manufacturers, home warranty providers, and many home insurance companies.
Even when equipped with DIY tutorials and owner manuals, homeowners run the risk of causing far more problems than they resolve. They can also create electrocution hazards and set the stage for total equipment failure.
Which AC Maintenance Tasks Can You Take Care Of?
Each month, the filter in your air conditioner should be checked and changed as needed. Most AC filters should be replaced every 30 to 90 days. You should also inspect the air vents throughout your home. Build-ups on these features can inhibit airflow. You can wipe them down with a soft, damp cloth and use your vacuum cleaner's hose attachments to clean behind them.
Finally, be sure to keep the perimeter of your AC condenser clean. This unit should always have no fewer than two feet of clearance on all sides. Regularly remove all leaves, branches, and overgrowth to prevent blockages and overheating.
How Often Do Air Conditioners Need Professional Maintenance
All air conditioners should receive professional tune-up service annually. Scheduling this service in spring will prime your AC for the hot season. Our AC tune-up services are streamlined to reflect the needs and nuances of individual AC models. During these appointments, our HVAC technicians:
Remove all build-ups and blockages
Replace damaged and worn parts
Identify and resolve developing issues
Test air pressure and airflow
They'll also calibrate your thermostat and make sure that your HVAC air ducts are leak-free and structurally intact.
Why Is Professional Maintenance So Important?
Scheduling annual AC tune-up service with a licensed professional will keep you compliant with the terms of your manufacturer's warranty, your home warranty, and your home insurance policy. These visits also limit the likelihood of safety issues, prevent early equipment failure, and improve AC efficiency.
We've been providing top-notch heating and cooling services to residents of Eureka, CA and the surrounding area since 1995. We also offer water heaters, indoor air quality services, and preventative maintenance plans. To schedule an appointment, contact Evans Mechanical today.