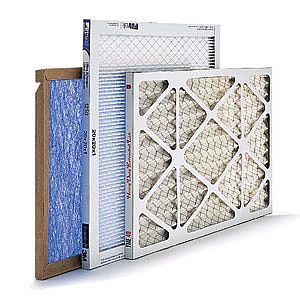 Replacing your air filter should be a part of your normal homeowner's HVAC maintenance. This filter collects the hair, dust, and dander floating around your home and stops it from accumulating inside your heating system. It's ideal to change this filter before winter begins to make sure your furnace is ready to combat the coming cold. You can expect these great benefits when you routinely replace your HVAC filters.
Boosts Furnace Efficiency
Switch out your filter regularly to make sure your furnace is receiving enough air. The system has to pull in air from its surroundings to heat and then distribute. A clogged filter will restrict airflow, which strains your furnace and makes it use more energy. Protecting your heating system's efficiency will minimize the chance of a breakdown and help prolong its lifespan.
Improves Air Quality
Replacing your filter gives you a chance to remove any lingering allergens from the previous season from your house. After many months of AC use, your filter may be full of pollen, dust, and spores. Putting in a new filter refreshes your home's air supply. You won't have to worry about old allergens worsening your health or making it hard to sleep at night.
Lowers Risk of Overheating
Restricted airflow in your furnace stresses out the system's key components like the blower motor and heat exchanger. These parts can quickly accrue damage that makes them more likely to overheat and malfunction. You don't want to risk going through the winter without heating or having to pay for costly repairs. Instead, you can do your part to protect your furnace's safety and integrity by putting in a new filter.
Your Local Professional HVAC Team
Evans Mechanical is a locally owned heating and cooling company that prioritizes our customers. Based in Eureka, CA, we've been delivering reliable HVAC repairs and tune-ups since 1995. Our certified technicians can also improve your air quality, install your new furnace or air conditioner, or service your water heater. Call our team today to schedule your appointment.